SERVICES
BIC GIPUZKOA is the BUSINESS INNOVATION CENTER of Gipuzkoa. BIC offers you all the support you need to start a business through advice and guidance on the processes of creating new businesses presenting the challenges of innovation.
BIC GIPUZKOA acts as a facilitator and active agent in the process of creating new, innovative businesses ,and in the support and promotion of entrepreneurial culture in Gipuzkoa. Since its creation in 1993, it has become an important engine in regional development, with capacity to anticipate, adapt and respond to the concrete needs of new entrepreneurs and businesses in Gipuzkoa, inspiring innovation, qualification and consolidation of the business activity of its geographic surroundings, and in extensive collaboration with the Technnological Centers, Private and Public Institutions and Universities.
BIC GIPUZKOA is a part of the Basque Network of BICs, together with BIC ARABA, BIC BIZKAIA and BIC BIZKAIA EZKERRALDEA. Additionally, it is a member of ANCES (Asociación Nacional de CEEI Españoles) (National Association of Spanish CEEI) and of the EBN (European BIC Network).
At the same time, it depends on collaborators who, together with members, make up a large network of relationships at the service of entrepreneurs.
Creating an innovative, technologybased company carries a significant risk. To
minimize many of these risks, BIC GIPUZKOA offers you the support and guidance necessary to develop your business project, facilitating access to subsidies for entrepreneurs who are thinking of starting a business with an innovative character. The initial steps in such initiatives are of key importance; services must be configured properly, responding to technical and economic needs and infrastructure support.
TRAINING FOR ENTREPRENEURS
With the goal of facilitating the startup of new scienceand technologybased business initiatives, including those which are innovative and/or specificknowledge intensive, training events such as courses and conferences are held annually, with the aim of helping entrepreneurs with the processes of growth and launch of their business projects.
ENTREPRENARI: BUSINESS CREATION FROM THE UNIVERSITY
Entreprenari is a program of UPV/EHU (University of the Basque Country, Gipuzkoa Campus) and BIC GIPUZKOA, that facilitates the processes of Transfer of Technology and Knowledge to the marketplace through the creation of Innovative ScienceTechnology and/or Specific Knowledgebased businesses.
The development of new lines of business, products and services from companies is an important source of growth and generator of wealth in organizations, and therefore, of the productive fabric.
Conscious of this opportunity, the promotion and drive of interentrepreneurship is one of the strategic priorities defined in the "Institutional Plan of Support for Entrepreneurial Activity," led by the Department of Economic Development and Competition of the Basque Government, in collaboration with the Regional Councils.
This drive is materialized in an ambitious Initiative which is aimed at training and support to companies that want to explore this path of transformation as a strategic vector in their respective business environments. The Inititiative is aimed mainly at industrial companies with more than 50 employees, or those that have a high potential to create wealth and employment.
The Initiative to Boost Intraentrepreneurship unfolds through the SPRI group and the BICs (Business Innovation Centres) of the three TTHH, with the support of the major groups, patrons, Chambers of Commerce and other related representatives.
Facilitate and accelerate the creation of new businesses from organizations (companies) to increase, quantitatively and qualitatively, the implementation of new competitive and sustainable business initiatives.
Enable our business fabric to incorporate, as a distinguishing strength, generation of entrepreneurial activity from within companies, as a unique support to the economic growth and competitiveness of our economy.
Provide a framework of expert support and referrals from successful Basque trailblazing companies.
Throughout the months during which the initiative is developed, events are provided for training companies and customised managerial training for the development of concrete projects.
MEETINGS WITH EXPERTS
Sessions on various topics related to intraentrepreneurship and given by experts on the subject. One can expect academic experts, specialized consultants and business executives, who can present their experiences with real examples.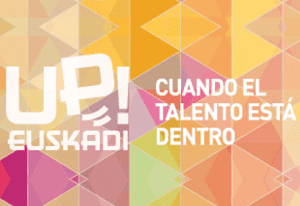 Intraentrepreneurship, talent engine and business innovation.
Presentation of calendar of events 2016
On 24 February, the 2016 calendar of the Initiative of Intraentrepreneurship Drive, a collection of training events, dissemination and promotion…
Read more
Up and running: Up! Euskadi Intraentrepreneurship 2016/strong>
More than 120 people participated in the launch of the program of activities 2016 Up! Euskadi Intraentrepreneurship, which took place in the Chamber of Gipuzkoa on 24 February….
Read more
BARNETEGI
Workshops to reinforce training and collaboration of businesses and startups around a series of business challenges that serve as a common thread through the three previous stages.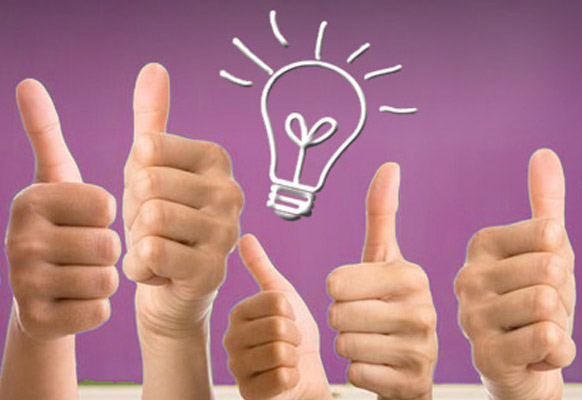 Barnetegi Intraemprendimiento (intra­entrepreneurship). Do we know each other?
Next Wednesday, 13 April, we ́ll be starting up the 2016 Barnetegi Intra­entrepreneurship program, which aims to develop cooperation and participation skills through practical experience and training activities, open to start­ups and companies…
Read More
Response to challenges
13 June / Gipuzkoa
Barnetegi
29 and 30 September / Araba
"TOPAKETAK,"
EXAMPLES OF SUCCESSFUL TRAILBLAZING COMPANIES
Meetings of businesses with an interest in intraentrepreneurship. These meetings will be conducted at the headquarters of trailblazing companies, where successful cases will be presented and compared with those of attendees, to generate debate and exchange of views.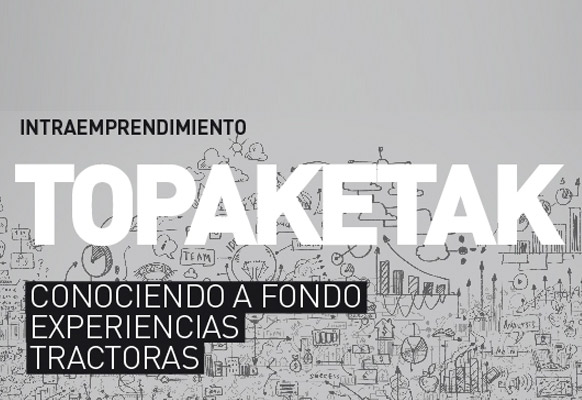 Topaketa at IKOR: 6 May. Know your model of intra­entrepreneurship.
On Friday, 6 May, we'll meet at IKOR to talk and learn about their experience in entrepreneurship…
Read more/strong>
ULMA
11 November / ULMA facilities
TRAILBLAZING COMPANIES